---
The beginning of a day full of unforgettable experiences starting with a delicious breakfast .

In Picocanoa the food is part of the experience because one of the most important moments of cohabitation is around the table, we offer a culinary proposal original, which combines the freshness of local ingredients and of course the tradition of the typical food Veracruz. The restaurant offers buffet service at breakfast, lunch and dinner.

If you want to celebrate a romantic moment with us, we offer you an experience
unmatched An original dinner, in the light of the torches in a private garden of the hotel. As if taken out of story, live your magical moment with us!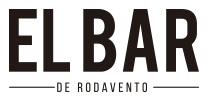 ---
The pool area and bar in both sections of the hotel is a refreshing oasis where you can rest from heat and daily adventure activities. Enjoy a rich mezcal or michelada or simply relax on the terrace and hammock areas to admire the stars at night.
If you want to celebrate a romantic moment, Picocanoa Rodavento offers a unique experience by serving a private dinner for two in an intimate jungle natural scenery.
Experience this magic moment!